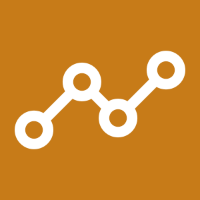 Digital Web Lead

Join the Access Family and see how we make software ideas become a reality!
Our core value of 'Love Work, Love Life, Be You' has been central to our success and so we're looking for people to join us who share our passion for making things better every day and help us continue to grow.
We are the number one UK headquartered software provider in the UK and are forecasted to grow to a global population of overemployees by 2026.
We're looking for an experienced digital marketer with strong skills in large website projects, UX, CRO and SEO to join our digital team.
This is an exciting time to join Access and you'll be getting stuck in straight away so we're looking for someone who really knows digital and has great experience to draw from.
We need someone with deep knowledge of the core principles of SEO, CRO and UX and has proven experience of spearheading positive change while baking in best practice – your results should speak for themselves.
You'll be a data-driven problem solver and not afraid to challenge the status quo. You'll have a skill for communicating technical information in an accessible way.
Responsibilities:
Driving lead generation through creating best in class user experiences on commercial websites:
Obsessing about onsite conversion to lead;
Providing analysis of website performance to the Digital Product Owner and recommendations for test and learn initiatives;
Managing and delivering onsite optimisations and content updates;
Focus on SEO and improving technical, content and offsite initiatives;
Technical partner to Digital Product Owner;
Needs to be commercial and customer focused.
Experience:
Project management – especially the delivery of technical projects;
Data literate and good numeracy skills – demonstrated by ability to report on performance in an accurate and accessible way;
Development and delivery of technical/digital requirements;
Use and experience of various CMS – Umbraco not essential but is a bonus;
Will have experience in using a wide range of digital tools:
GA
Search Console
Optimize or similar
SEMrush or similar
Heatmapping HotJar
Looker Studio or similar
Experience in the technical, on- and off-page aspects of SEO;
Experience in UX and on-site optimisation (CRO).
KPIs:
Conversion rates, leads and quality of leads
Organic traffic
Average rankings in topic area
Impressions clicks and CTR%
Examples of tasks performed:
Rolling out technical best practice across the extended digital team and TAG adoption of the best tools:
Making sure documentation is up to date and maintained;
Create, own and deliver requirements to enhance the digital platform across TAG websites and properties.
SEO analysis and reporting to identify opportunities for improvement for technical and content / keyword / baclinks, implementing improvements to drive performance;
Page updates in the CMS;
Develop and run testing to improve onsite conversion (CRO):
A/B testing, functionality testing etc.
What does Access offer you?
We are a growing software company, and we deliver on what we say we do! We take the development of our people very seriously and we will work with you to carve out your success plan and an opportunity to accelerate your career and make a real difference. If you will graduate successfully from our Academy program, the working contract will be prolonged for unlimited period.
In addition to our standard benefits of 25 days holiday and a competitive salary, you will get:
Private Healthcare;
Private Life Insurance;
Christmas Bonus;
Referral Bonus;
Meal Tickets;
7 Card gym membership paid by the company.
At Access we're all about helping everyone Love Work and Love Life. Why? Because we believe people can only be their best when they can be themselves. So, if you are excited about this role, but your past experience doesn't match perfectly, we'd still love to hear from you. You might just be who we are looking for.
We love the fact that we're all different. We believe by having more diverse perspectives at work improves how we run our business, helps us to better support our customers, and when you think about it, it's just more fun!
What's holding you back? Come and be part of our Amazing Access Family!
Love Work. Love Life. Be You.
Detalii privind locul de muncă:
Răspunde la anunț
Fii primul, care se va înregistra la oferta de muncă respectivă!
Locuri de muncă - locuri de muncă interesante în împrejurimi: